Company Video
ARCHICON GLOBAL
CONSTRUCTING THE NEW WORLD
Vision (Archicon Global)
Redefining the Construction Business in the new world through an IT enabled, performance driven and trusted platform.
Mission (Archicon Global)
Growing as an IT Based, knowledge driven and consumer friendly platform for facilitating the convention of all stakeholders of CONSTRUCTION INDUSTRY and enhancing their outreach to the desired clientage round the globe with prime focus on ensuring work ethics, quality, performance and customer satisfaction.
About Archiconglobal.com
ArchiconGlobal is a Hi tech, performance driven and IT enabled platform which has been created to redefine the usage, practice and the complete business of Architects, designers, builders and suppliers. It is not giving a new look to the old school, but a new school in itself. We are here to provide the first ever online platform as a one stop solution by creating a network of inter-connected stakeholders and customers at a single market place, the ArchiconGlobal. These elements are the Architects & designers, The builders, the suppliers, the users or clients and the market players  like banks, institutions, investors, public and private sector, etc.
Who we are
At ArchiconGlobal, we are providing a Platform for all the stakeholders of construction industry to reach out to their required service providers or clients in an interactive, IT enabled and indexed environment.
The main purpose would be facilitating convention of the most relevant and most proficient in the most dexterous and conducive environment.
Basic Sphere of Services revolves around:
Data Base.      A comprehensive data base of the service providers of construction business to include: Architects, builders, firms and suppliers.
Enlisted Service Providers.   Provide a forum for Architects, developers, Suppliers and businesses to get registered in our specially designed enlistment process and showcase their specialties, sphere of work, and core ideas.
Trusted Platform.       Affording a trusted environment to our valued clients and customers, a wide array of service providers and business organizations along with their credentials for engaging them for their own construction projects and initiatives.
A Showcase. Providing an opportunity for the material suppliers to interact with manufacturers, clients as well firms & businesses and showcase their materials and services using various tools and virtual assistance modules and reach out to millions of clients & vendors.
Skill Development of complete spectrum of the construction industry and its supply chain thereby enhancing the technical and educational edifice of industry and making available trained and groomed manpower to take on the challenge of the new and changing environment.
Capping Human Resources.  Providing job and career forum for the people as well firms.
Interactive.     Providing a place for people to chat, write blogs, send their comments and give their valued input in surveys etc.
Ranking System. Basing on the systematically designed feedback of the clients / customers, online verification and survey of our professional teams, we will index and grade service providers thereby facilitating the clients & customers to select the best and correct vendor for their projects. The platform would then label and rank the firms. Various categories in this regard would be as under:-

General Category. All vendors/suppliers with no specific grading or recommendation.

Featured Category. Well reputed and branded firms and suppliers who are willing to be part of our grading system.

Trusted Category. Vendors, firms and institutions who are best in their respective areas and strongly recommended by the management of Archicon Global.
View More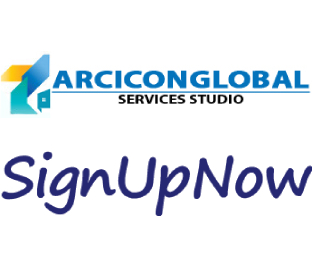 Start Earning Today!
It's Secure, Its Reliable
We are here to help Architect and Builders to work smart, share and reach out to a growing informed client data base and make their presence online.
Join Now