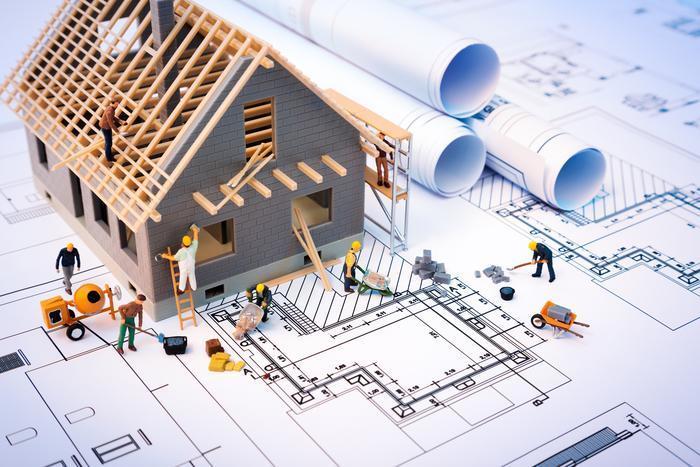 "There is nothing more important than a good, safe, secure home." Constructing a living place for you and your family means a lot, no matter how small the house is or isn't, there are always a feeling of love and attachment to it. Whenever one gets involved in the planning and construction of a house, the undertakings seem quite challenging and slowly and gradually it becomes a daunting task to go through the whole process. The different jargon's and terminologies used by the architects and builders and host of other complex procedures take a heavy toll, other than the cost one is paying for his sweet home. I have seen quite few people suffering from anxiety and even hyper tension while they were in process of constructing their houses. Major reason of this nervousness and unease is lack of basic knowledge about the three basic constraints (TRIPLE CONSTRAINTS) which directly affect the construction work and related process. These are the Time, Cost, Scope and adding another most important aspect, QUALITY. So unless you have a basic understanding and knowledge about these important factors, Surely you will always be frustrated and nervous about how the work is progressing on your project. So as a basic guideline, I will just highlight in this blog, the basic parameters of time for a one kanal houses.
Standard Time Frame
Category
Time Frame
Remarks
1 Kanal (Two Story) House
10-16 Months
(300-480) Days
A two story 1 kanal house should take a time span of 10-16 months on average.
Under special circumstances, the time periods can be reduced but it is always advisable not to rush up.
5 Marla (Two Story) House
7-12 Months
(210-365) Days
Reducing under 7 months period would entail rushing up the things which is not advisable unless forced upon.
Progress % for one Kanal House – Double Story
| | | | |
| --- | --- | --- | --- |
| Activities | Average Working Days | Percentage of Work | Current Activities |
| Map/Preps | 20 | 4.17 | |
| Foundation Work | 22 | 4.58 | |
| Brick Works and Columns | 43 | 8.96 | Electrical Work |
| Roof Slab | 25 | 5.21 | Plumber and Electrician on GF |
| Brick Work & Columns FF | 45 | 9.38 | |
| Roof Slab 2 | 25 | 5.21 | Electrician and Plumber on FF |
| Plaster Work | 30 | 6.25 | |
| Flooring Work Including Tiling/Marble | 40 | 8.33 | |
| Kitchen/Toilet Fittings | 9 | 1.88 | |
| False Ceiling | 15 | 3.13 | |
| Paint/Distempering | 45 | 9.38 | |
| Doors/Aluminum | 15 | 3.13 | |
| Front Finish | 15 | 3.13 | |
| Mumty/Slab 2nd Floor | 8 | 1.67 | |
| Sewerage Sceptic Tank | 8 | 1.67 | |
| External Walls/Finish | 15 | 3.13 | |
| Unforeseen/Weather/Others | 30 | 6.25 | |
| Fridays | 70 | 14.58 | |
| | 480 | 100.00 | |